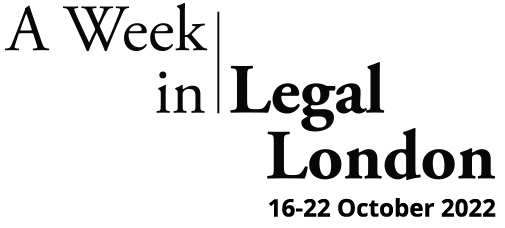 JOIN US FOR OUR 34TH YEAR!
Mark your calendars for


A Week in Legal London 2022
A Week in Legal London is pleased to continue the tradition of blending exciting new opportunities for interaction with UK colleagues at exceptional legal and historic destinations. Tradition and ceremony are on full display with new experiences for both returning, and first-time participants. Participants attend sessions in the Supreme Court, the Royal Courts of Justice, the Old Bailey, and other historically significant legal destinations. We attend luncheons in the historic Inns of Court, generally available only to members of the British legal community.
Mark your calendars to join us 20-26 March 2022 in London!
Learn more about A Week in Legal London from this article featured in California Litigation magazine.
Take a look at the 2019 program's agenda to see the amazing educational, professional, and social opportunities that this program offers.
I'm interested. Click here to add me to your email communication list for the 2022 program.